Situated on the island of Malolo Lailai with 600 tropical acres of lush gardens, coconut palms and 11 beaches, Musket Cove Island Resort's 54 deluxe Fijian bures and villas offer comfort and privacy for romantic getaways, weddings and honeymoons. The sheltered lagoon offers an ideal location to enjoy the host of water sports, diving, fishing, sailing or relaxing and rejuvenating in the Mandara Day spa. Excellent dining options, fresh island-grown produce and 150 friendly staff, Musket Cove presents a relaxed and casual atmosphere to enjoy the many delights that the island has to offer. Romance …. Relax …. Rejuvenate.
Features
Room Categories:
Garden Bure (1 King, 2 single beds) 

Lagoon Bure (1 King, 1 single, 1 sofa bed) 

Beachfront Bure (1 King, 1 single bed) 

Resort Villa (1 King, 4 singles or 2 King, 2 single beds) 

Armstrong Island Villa (2 King, 1 single or 1 King, 3 singles or 5 single beds)
Children under 5 years not allowed in the Armstrong Island Villas or Lagoon Bures.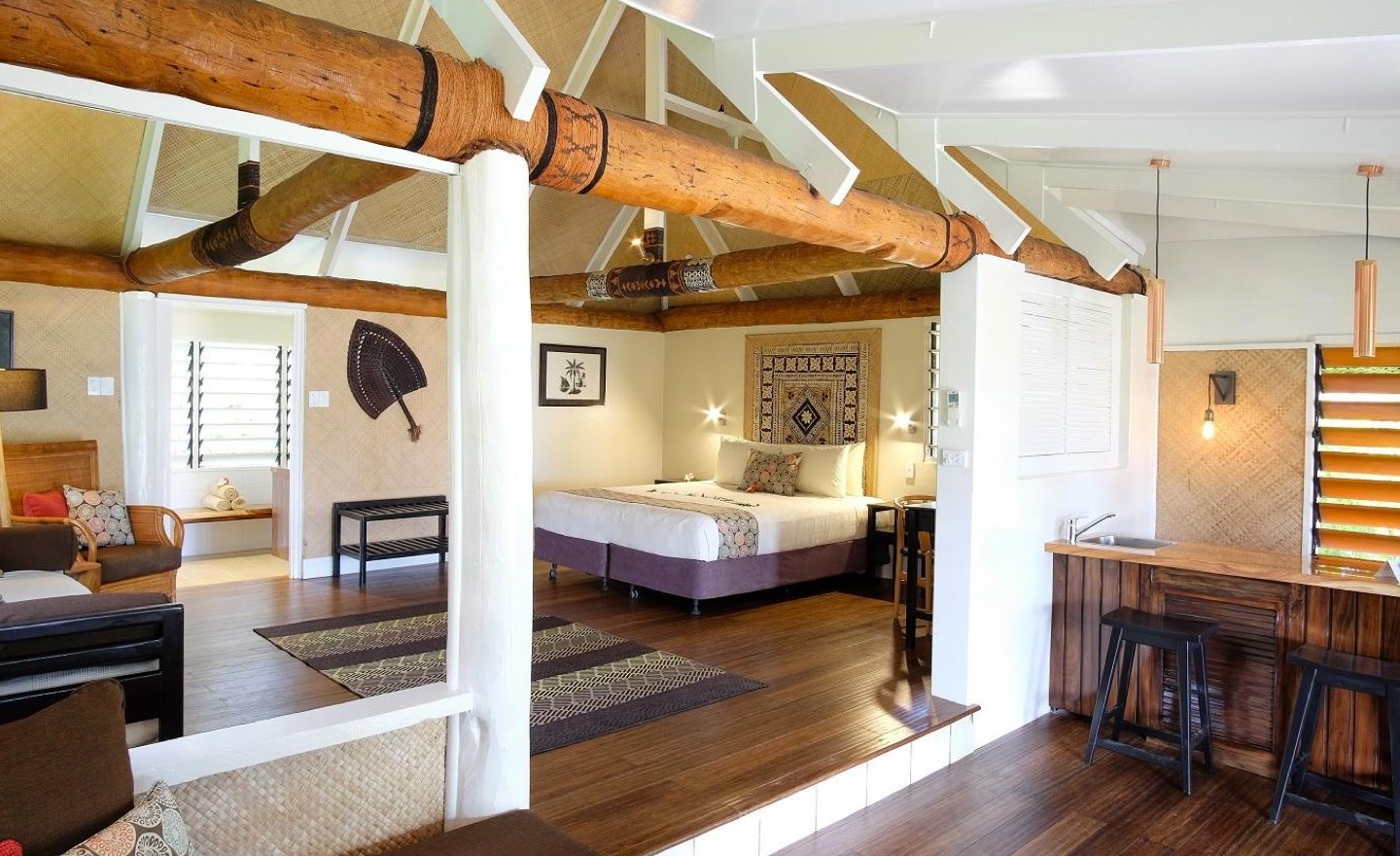 Room Rates
Get in touch
with one of our travel specialists for the latest room rates and offers for the Musket Cove Island Resort.